CoderDojo Bolton starts again today, so we asked organiser Nour about their plans and requests.

—————–
After a great start on the 15th of march there was a lot of interest from the attendees and great help from the mentors and Clix.
At the sessions we covered HTML/CSS, php, python. Some made games using Kodu, others with scratch.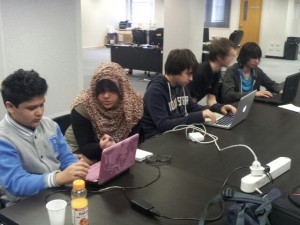 We have had people with different experiences attend, a lot of them had never programmed before. It only took one session to change that.
I personally think it was a success because a lot of the attendees have learnt quite a bit, some of them even entering this years Young Rewired State Festival of Code 2014.
The sessions start again today and we are getting more and more people interested and signing up. With the number of attendees growing it would be great to have more mentors with different skill sets and hobbies who can help by organising and delivering activity tables/ workshops.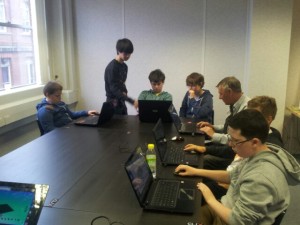 Hopefully we want the kids to get their hands on some electronics, so if there is anyone that is interested in helping out it would be much appreciated!
—————–
Find out more about Bolton | CoderDojo listing | Group Website | Twitter