Back in December 2012, Steven Flower started the first CoderDojo at MadLab Manchester.
Being a software developer myself, I took along my 8 year old daughter to find out how to teach her to code. There were around 20 youngsters with a mix of knowledge and skills.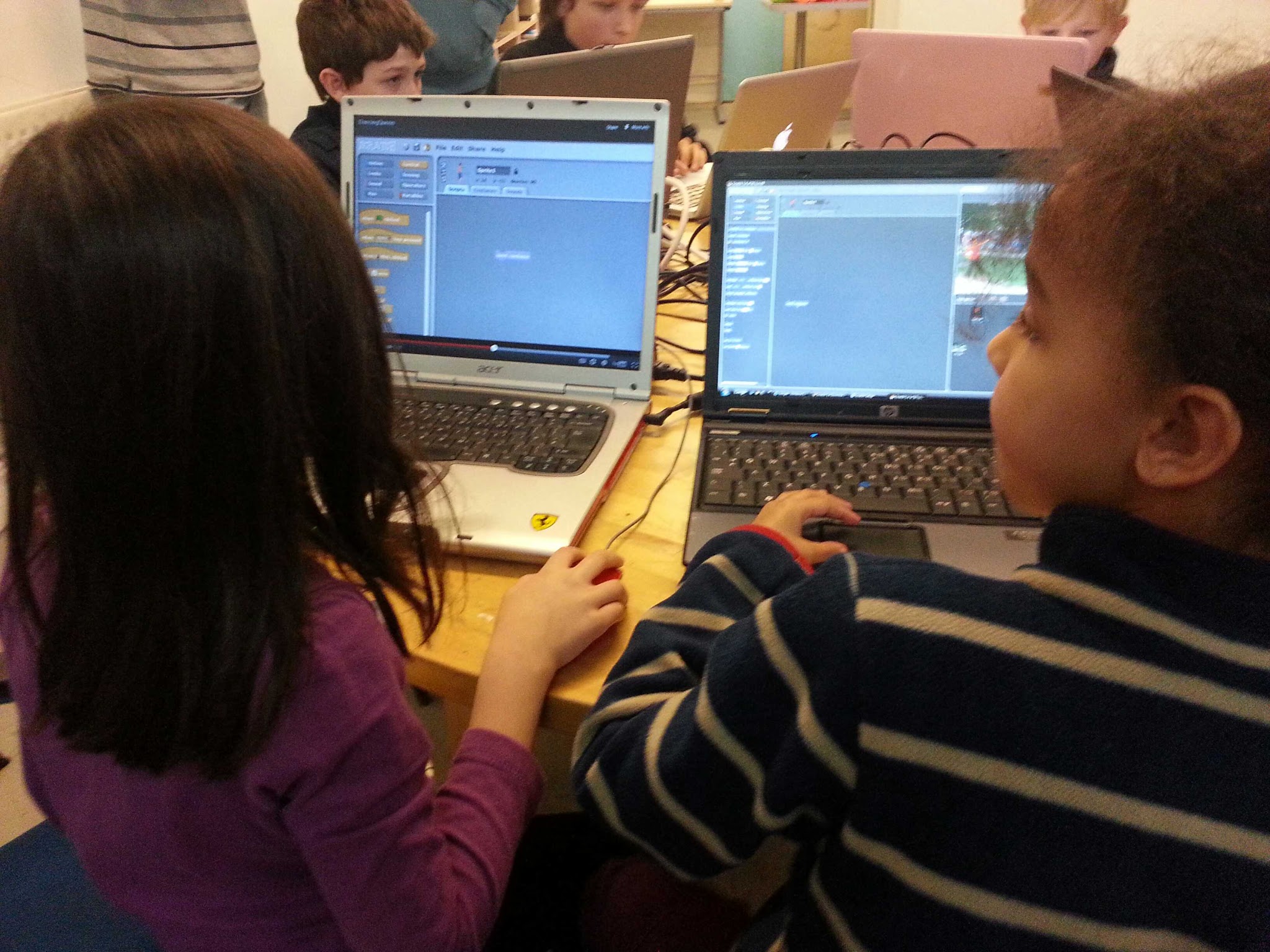 After just a few months we outgrew the space at MadLab. With the help of Tom Clarke and the interns at Sharp Futures, we soon made The Sharp Project our long term home.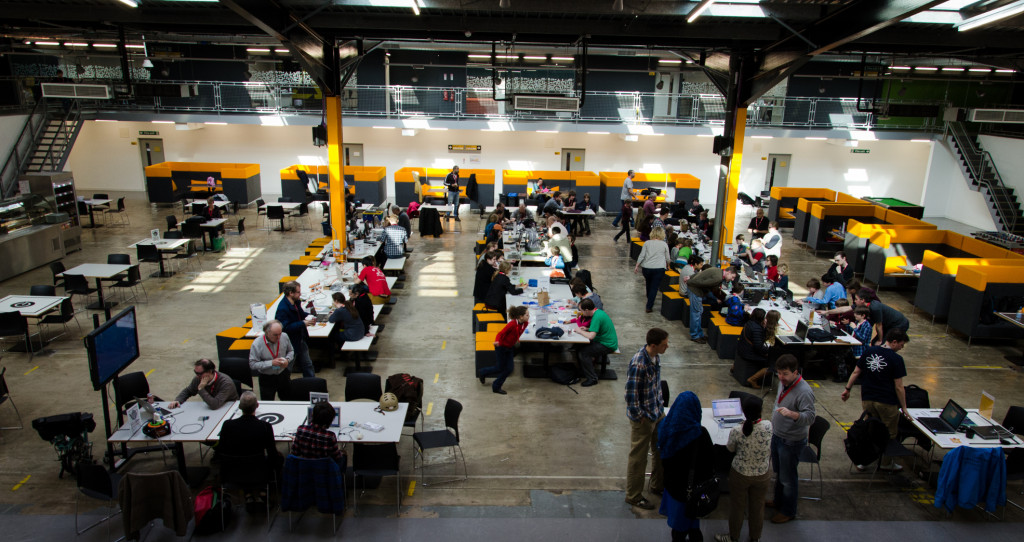 Recently, we moved to our new home at Ada College Manchester with the support of Claire McDonald.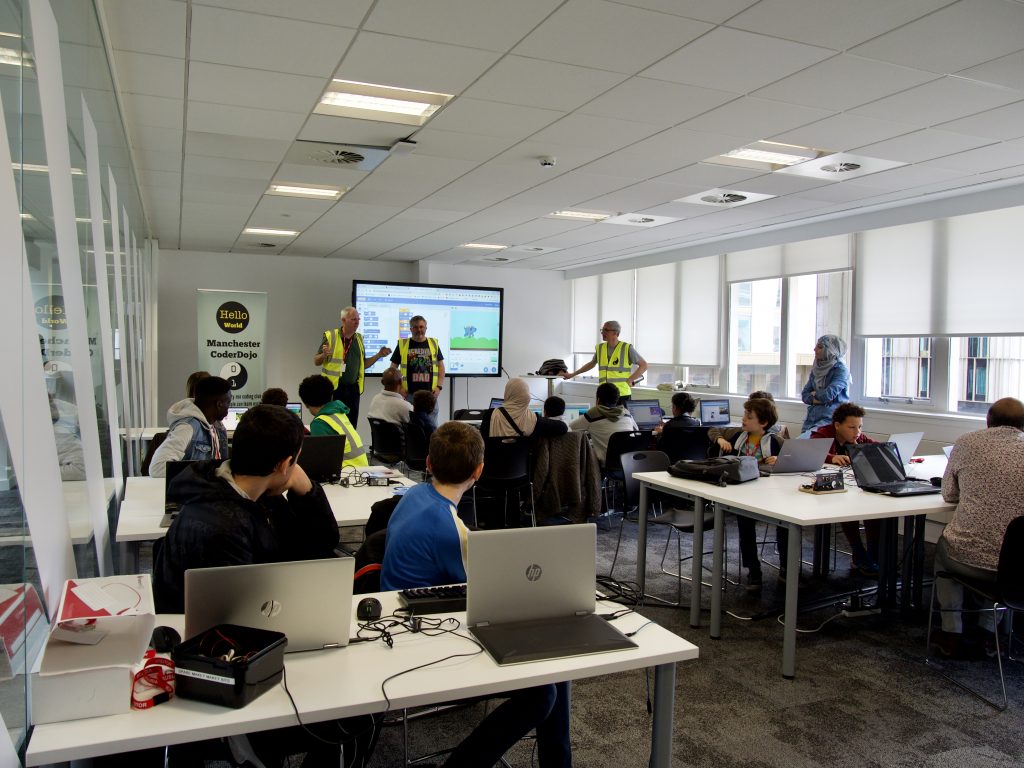 With the support of Bruntwood SciTech, we were able to celebrate with pizzas and cakes. All the ninjas received a goody bag !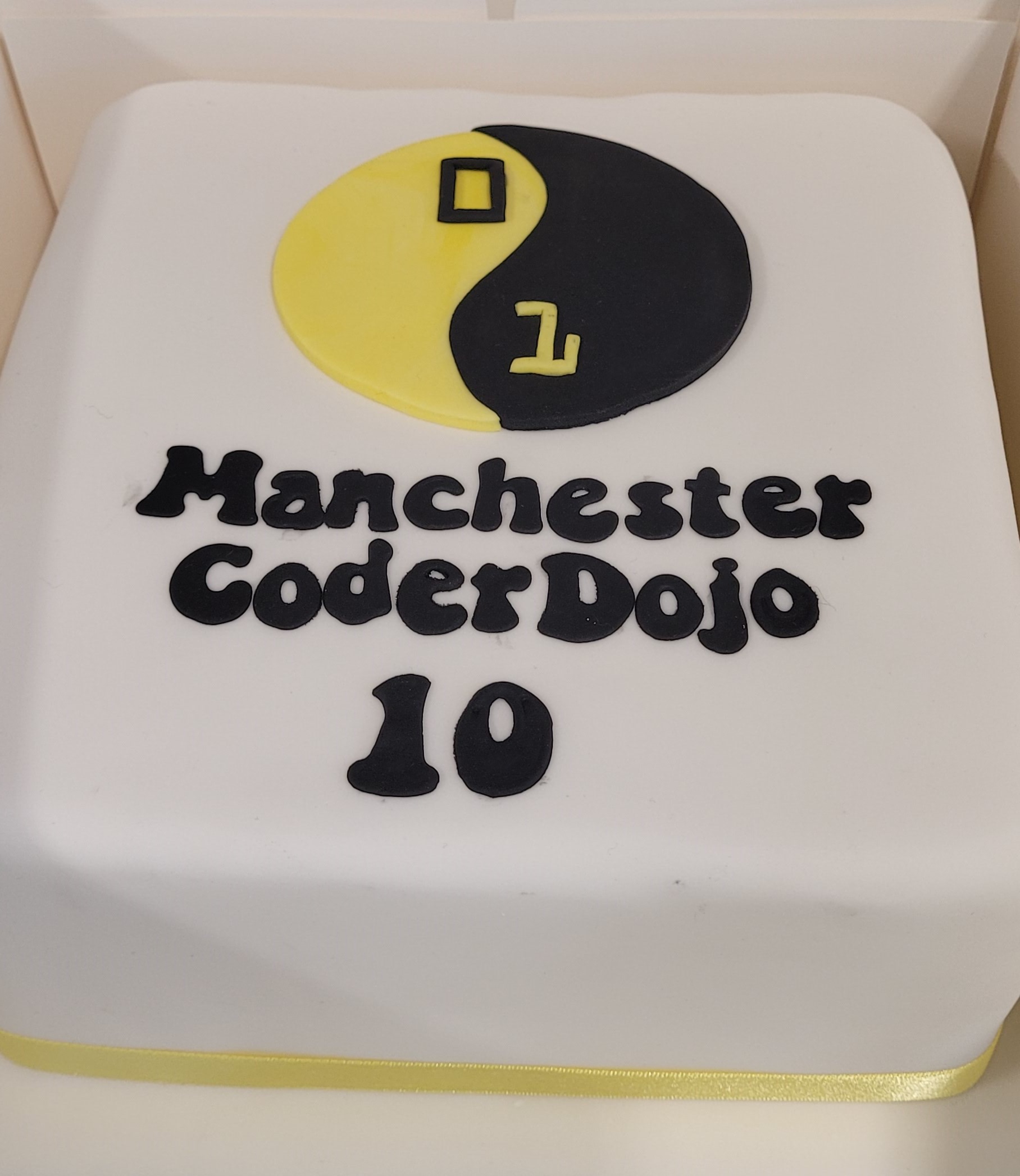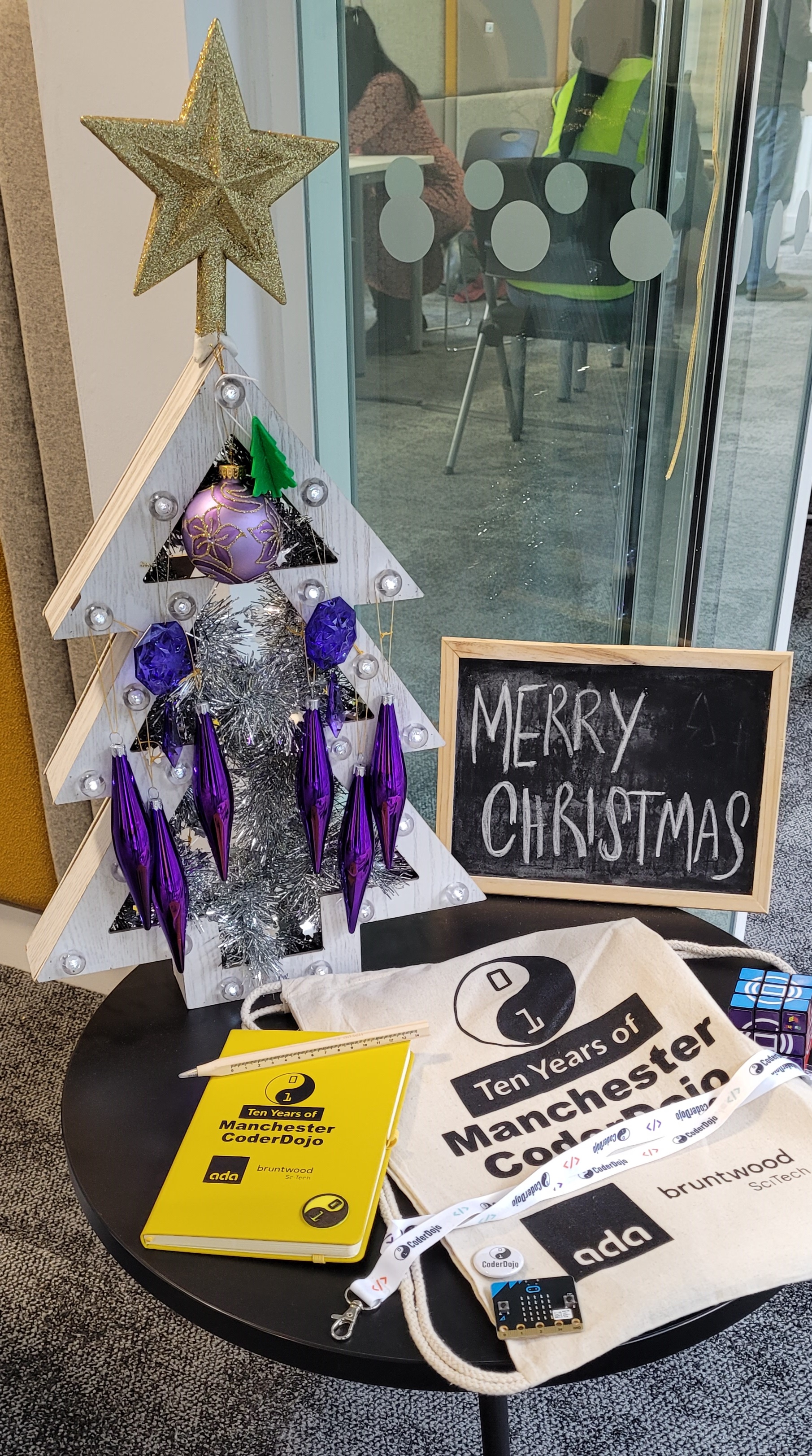 With the help and support of our wonderful volunteers, we look forward to another 10 years !